Problem:
Broken Supply Chain
Many people struggle to access essential goods, services, and financial aid. And organizations often find it hard to measure their impact or ensure they're reaching those who need help the most.

Result:
A System in Need of Alignment
More people need help than are getting it. According to the latest U.N. data, over 50% of people are not getting the resources they need, leading to wasted efforts and missed opportunities.
Our Solution:
Rebuilding the Needs Economy with Everest Effect
We're applying proven digital technologies to the Needs Economy. By creating a data-driven, tech-enabled ecosystem we provide the infrastructure to deliver better outcomes and measure impact, cutting waste, fraud and inefficiency across the aid supply chain.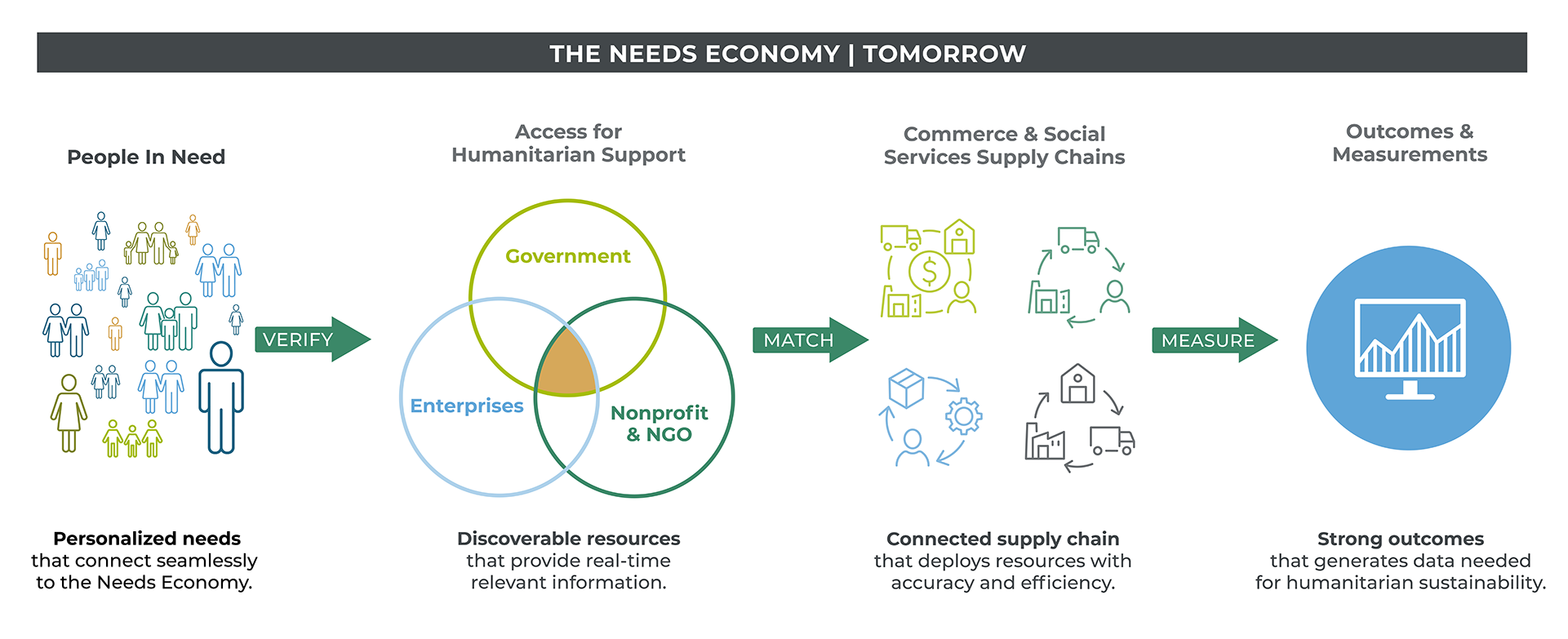 About
We are on a mission to build a Needs Economy that seamlessly connects anyone with verified needs to the optimal, available support they need. From providing accurate data, personalized credentials, to platform technology, we're striving to bring data-driven discovery, decision-making, distribution and impact measurement to needs-based transactions.
At Everest Effect, we believe that a perfect blend of social responsibility and capitalism sparks innovation. We're deeply committed to centering people in the market economy, particularly those who are underserved and in need. Our aim? To use the power of the market to make a positive global impact. Join us as we work to navigate a positive future for everyone.
Revolutionizing the Needs Economy for the Underserved